4KL190UR High Speed DLP 3D Printer
---
Product Description
4KL190UR is the latest DLP-3D printer for large format continuous printing of white wax machine, with large molding space, high accuracy, and good surface quality. As the 3D Plus leading model, after many technical upgrades, it has been widely used in the jewelry industry and has become an indispensable productivity tool. Equipped with oxygen permeable release film, this model is suitable for high wax contain resins, which is a best choice for big, thick and uneasy casting pieces. The super high stability and continuous working ability have been recognized by customers.
L140UR uses a professional high-resolution projection optical engine with a resolution of 4K(3840×2160). The high uniformity of light ensures the stable moulding of each position in every moulding layer. With high stability LED UV light source (The stable period of use exceeds 10000 hours, and later it can be used for a longer time through flow regulation), it ensures the reliable moulding during the printing process. Multiple or large-size models can be printed, and 120 molds can be printed every 2 hours.
Digital mask technology is used to ensure the light uniformity of each optical engine. The edge gradient optimization algorithm is adopted to eliminate pixel stripes in the XY direction and step stripes in the Z direction. Apply oxygen permeable release film and special release technology to make the release more light and smooth. Energy correction makes the usage of the machine more stable and reliable.
Specification
| | |
| --- | --- |
| Model | 4KL190UR |
| Brand | 3D Plus |
| Scanning Mode | DLP |
| Formation Space | 192×108×300mm |
| X\Y Axis Precision | 50μm |
| Z Axis Precision | 10-25μm adjustable |
| Device Size | 70×60×170cm |
| Weight | 207Kg |
| Printing Speed | 25mm/h |
| Materials | CW2000 |
---
Recommended Materials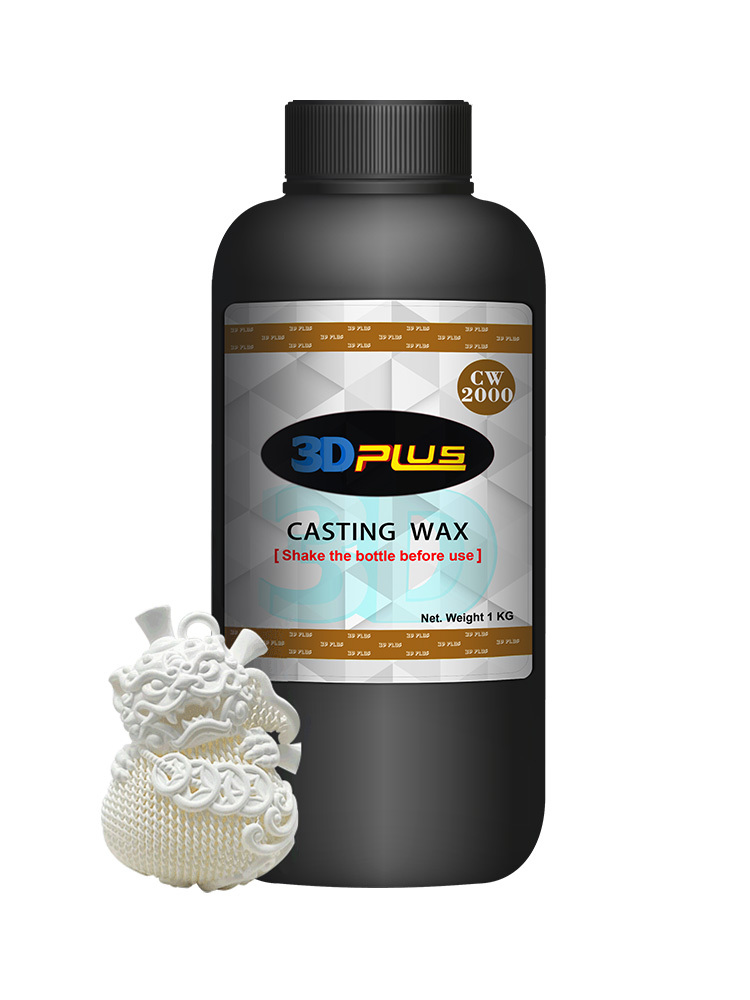 ---
The wax-contained casting resin can be placed in the furnace at low temperature and casted together with the wax. It burns very clean, ash-free and residue-free, capturing clear and precise details. It also has a very smooth surface. Thick and letter-embedded models can also be perfectly printed.


F2 Building 6A Jintong National Industrial Park No.8 Xihu Road Wujin District Changzhou City Jiangsu Province China
---