Dental model resin replaces traditional impression gypsum, replicates the morphology of dental tissue and other information on the model, and makes various prostheses on the model. Therefore, the accuracy of the model is an important basis to ensure the quality of the prosthesis. This resin has high precision and can completely reproduce the data model.
| | |
| --- | --- |
| Viscosity | 510Mpa*s |
| Density | 1.2g/cm³ |
| Hardness(Shore D) | 85 Shore |
| Colour | Grey |
---
Recommended Products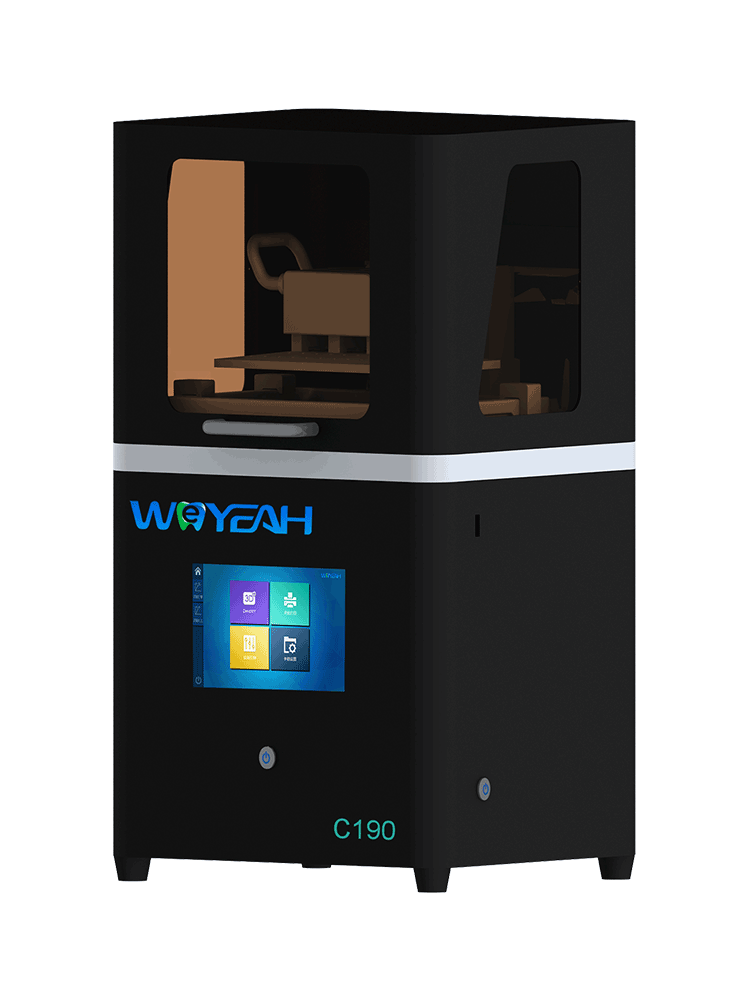 ---
The C190 is an industrial-grade large-format high-resolution LCD 3D printer. WeYeah's dental LCD 3D printer is capable of using a variety of UV resin materials. Whether it is orthodontic models, restoration models, implant models, or surgical guides, artificial gums, and temporary teeth, the dimensional accuracy and surface quality have achieved the best results, providing the best tools for mass applications in dentistry. The best choice for moving towards digital solutions is the right assistant for fast and timely processing in hospitals and clinics.


F2 Building 6A Jintong National Industrial Park No.8 Xihu Road Wujin District Changzhou City Jiangsu Province China
---