SG610 Surgical Guide Resin
---
Material Description
Dental guide resin, because of its high accuracy, can easily be directly inserted into drill sleeve after printing. It can achieve higher accuracy in the operation process, and the use of disinfectants will not change the performance of the material. The accuracy of 3D printing directly affects the accuracy of guide plate, and photosensitive resin is the key to the accuracy. The accuracy of registration and precision control of dental implant guide plate is higher than that of clinical application. Three-dimensional analysis of post-implant errors is helpful to determine the source of errors. The design, fabrication and accuracy evaluation of the new guide plate for oral implantation surgery are mainly based on registration technology and reverse engineering technology, and the implantation accuracy is high..
| | |
| --- | --- |
| Viscosity | 510Mpa*s |
| Ultimate bending strength | 78 MPa |
| Flexural modulus | 1850 MPa |
| Colour | translucent |
---
Recommended Products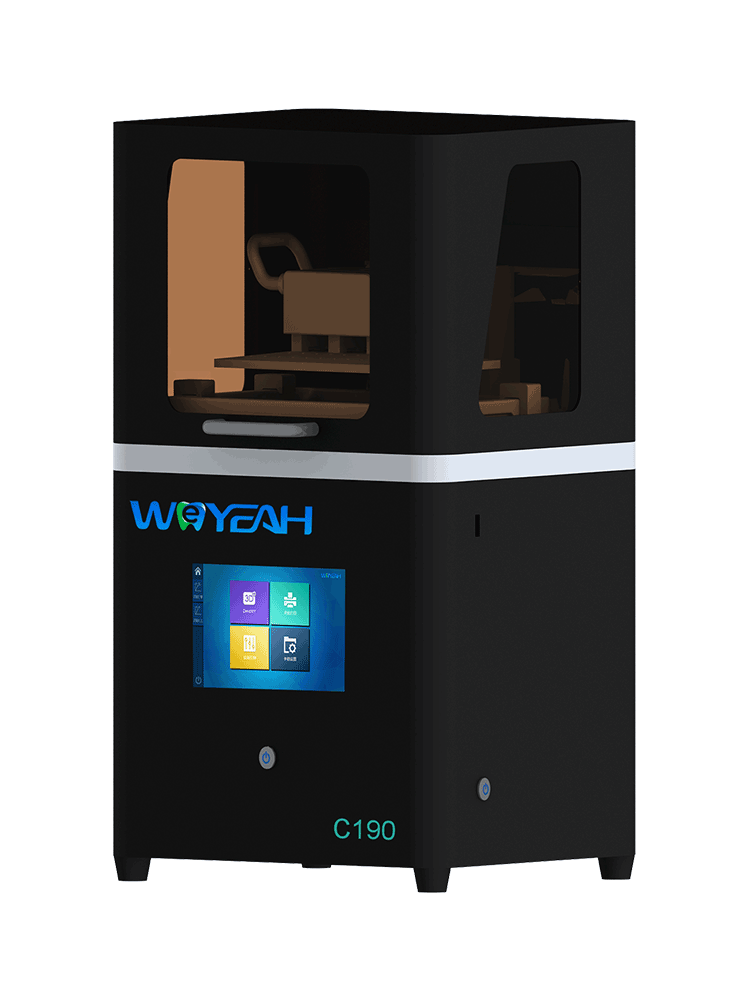 ---
The C190 is an industrial-grade large-format high-resolution LCD 3D printer. WeYeah's dental LCD 3D printer is capable of using a variety of UV resin materials. Whether it is orthodontic models, restoration models, implant models, or surgical guides, artificial gums, and temporary teeth, the dimensional accuracy and surface quality have achieved the best results, providing the best tools for mass applications in dentistry. The best choice for moving towards digital solutions is the right assistant for fast and timely processing in hospitals and clinics.


F2 Building 6A Jintong National Industrial Park No.8 Xihu Road Wujin District Changzhou City Jiangsu Province China
---