TT810 Temporary Teeth Resin
---
Material Description
Dental special temporary resin has the characteristics of hard and reliable, the color is closer to the body of the tooth, wearing temporary crown can ensure the fixed position of abutment teeth, prevent gingival deformation, shorten the adaptation period of the final prosthesis after wearing. It prevents the preparation of teeth and the elongation of the jaw teeth, which results in the failure of the completed restoration.
| | |
| --- | --- |
| Viscosity | 322.4 MPa*s |
| Density | 1.15-1.18 g/cm3 |
| Flexural Strength | 86 MPa |
| Flexural modulus | 2230 Mpa |
| Hardness(Shore D) | 85 Shore |
| Colour | A2 |
---
Recommended Products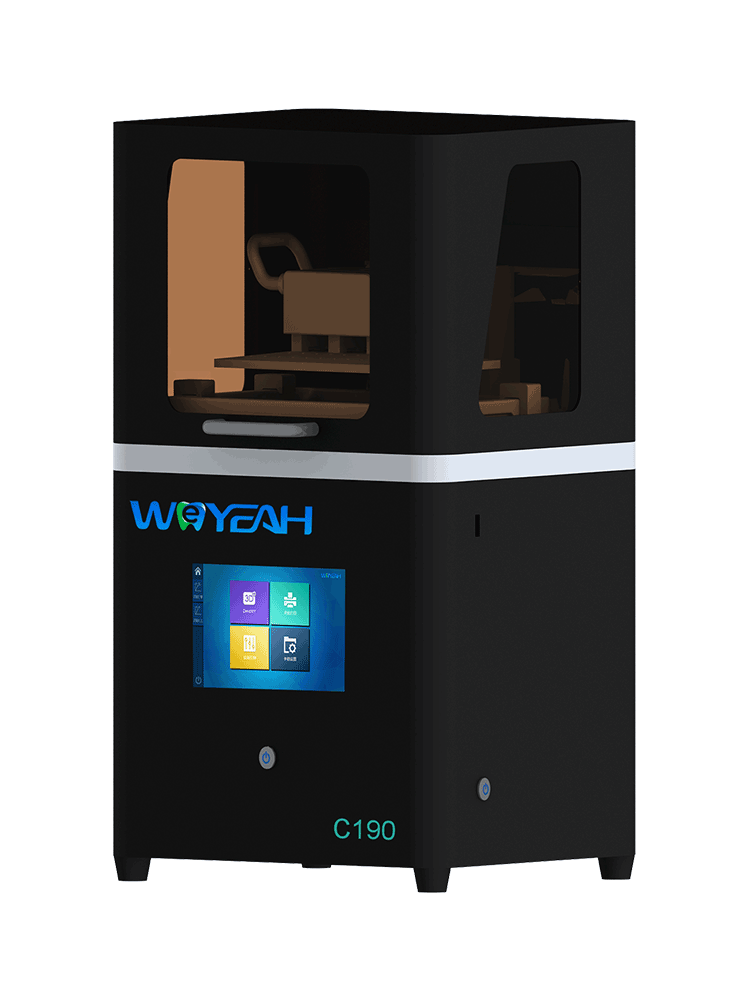 ---
The C190 is an industrial-grade large-format high-resolution LCD 3D printer. WeYeah's dental LCD 3D printer is capable of using a variety of UV resin materials. Whether it is orthodontic models, restoration models, implant models, or surgical guides, artificial gums, and temporary teeth, the dimensional accuracy and surface quality have achieved the best results, providing the best tools for mass applications in dentistry. The best choice for moving towards digital solutions is the right assistant for fast and timely processing in hospitals and clinics.


F2 Building 6A Jintong National Industrial Park No.8 Xihu Road Wujin District Changzhou City Jiangsu Province China
---