What are the advantages of Continuous DLP 3D Printer
---
Continuous DLP 3D Printer has small distortion, high light uniformity, extremely low light attenuation, and can achieve 7*24 hours of use intensity, which meets the needs of slow continuous mass production. For printing requirements of different fineness.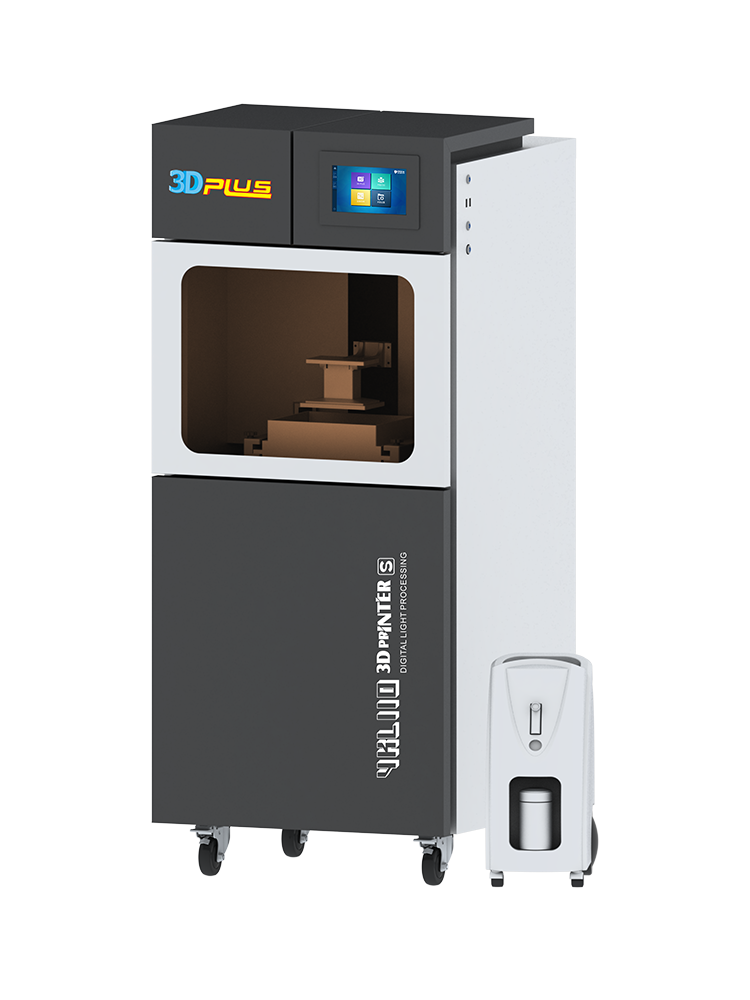 High-performance special photosensitive resin, combined with ultra-small spot custom DLP optical machine, Continuous DLP 3D Printer is suitable for direct manufacturing of high-performance precision devices. The temperature of the molding chamber can be heated to 60°C within 10 minutes to realize the printing of high-molecular-weight and high-viscosity photosensitive resin, which has the characteristics of high comprehensive mechanical strength and high physical performance indicators.
Continuous DLP 3D Printer has larger production capacity and size, better surface quality, and realizes mass production of terminal devices. At the same time, the layer texture is negligible, and the surface quality is better. It is suitable for prototype factories and high value-added cultural and creative handsets. Fields such as setting up factories, making shoe molds, producing small and medium-sized end products, and verifying high-performance prototypes.
The customized Continuous DLP 3D Printer provides enterprises with a high degree of manufacturing flexibility and versatility. Produce small batches of customized parts anytime and anywhere, one-time personalized customization, more convenient replacement parts, and even small batch production. The printing site can be arranged in a decentralized manner, which reduces equipment costs, improves delivery time, and optimizes the procurement process.
Keywords: customized Continuous DLP 3D Printer Manufacturers china,good price and quality Continuous DLP 3D Printer price(s)
---


F2 Building 6A Jintong National Industrial Park No.8 Xihu Road Wujin District Changzhou City Jiangsu Province China
---