Changes brought by Continuous DLP 3D Printer to the medical industry
---
Now, among many technologies, the emergence of Continuous DLP 3D Printer is one of the prominent representatives. Many of our friends know Continuous DLP 3D Printer well. It can be said that it has a wide range of applications. As far as the medical industry is concerned, Continuous DLP 3D Printer plays a huge role.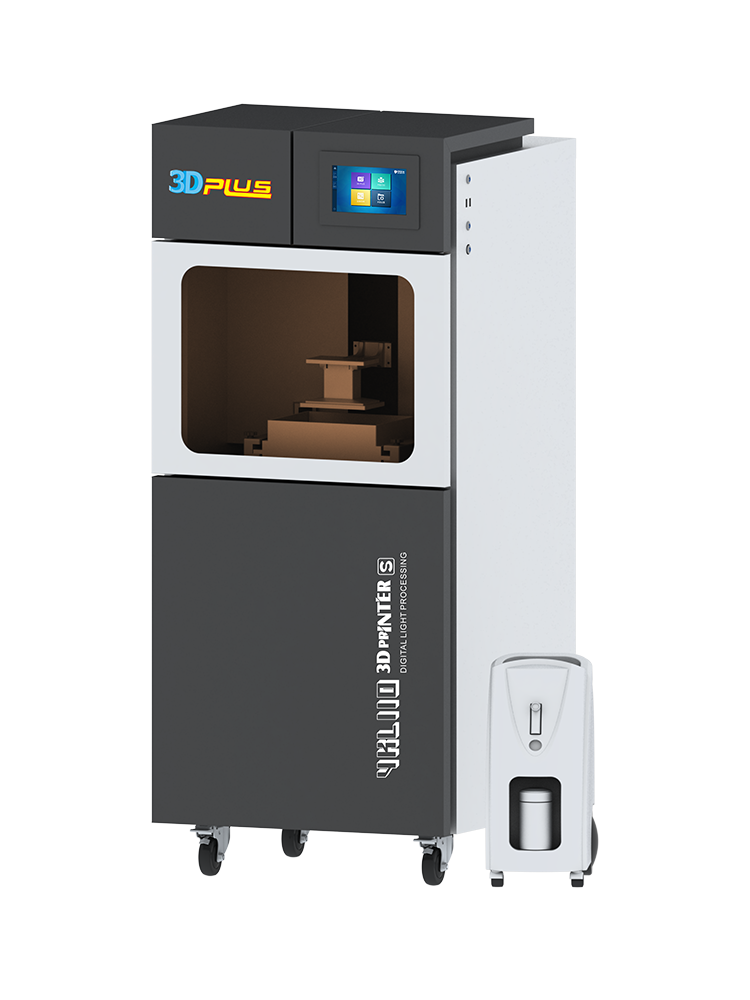 Driven by the 3Continuous DLP 3D Printer technology, the service model of the traditional medical industry is accelerating its transformation, from the previous traditional medical care to an intelligent, effective and professional medical service model. Changes in medical habits are also accelerating. What changes have this series of changes in medical technology brought to the current medical industry? Let's listen to the explanation below.
1. Surgical Guidelines
As an auxiliary surgical tool for performing surgery, the surgical guide plate can help medical staff to accurately implement the surgical plan. Currently, the types of surgical guides include joint guides, spinal guides, dental implant guides, and the like. The surgical guide produced by Continuous DLP 3D Printer 3D printing can not only make up for the shortcomings of the traditional surgical guide manufacturing process, but also adjust the size and shape of the guide as needed. In this way, different patients can obtain guidelines that meet their actual needs.
2. Dental applications
In recent years, the application of 3D printing in the field of dentistry has been a hot topic. Overall, the application of 3D printing in the dental field is mainly focused on the design and manufacture of metal teeth and invisible braces. The advent of 3D printing technology has created more possibilities for people who need orthodontic treatment to achieve personalized custom braces. At different stages of orthodontic treatment, orthodontists need different braces. Using 3D printing to make multiple sets of braces for orthodontic teeth not only helps the healthy development of teeth, but also reduces the cost of manufacturing braces.
3. Surgery rehearsal mode
For high-risk, difficult surgery, it is very important for medical staff to carry out preoperative planning. In the previous surgical rehearsal process, medical staff often needed to obtain patient data through imaging equipment such as CT and MRI, and then use software to convert two-dimensional medical images into real three-dimensional data. Today, healthcare workers can directly print 3D models with the help of Continuous DLP 3D Printers and other devices. This can not only help doctors make accurate surgical plans and improve the success rate of surgery, but also promote communication and exchanges between medical staff and patients on surgical plans.
The above has introduced the various changes that Continuous DLP 3D Printer has brought to the medical industry. Generally speaking, this printing technology will involve many aspects, and the specific implementation process needs to be set according to the technical category.
Keywords: customized Continuous DLP 3D Printer china,china Continuous DLP 3D Printer For sale
---


F2 Building 6A Jintong National Industrial Park No.8 Xihu Road Wujin District Changzhou City Jiangsu Province China
---