Large Continuous DLP 3D Printer has great advantages in many aspects
---
From the past manual production to the current digital automation production, the development of 3D printing technology is constantly advancing the pace of scientific and technological revolution. In recent years, a new type of Large Continuous DLP 3D Printer has gradually become the focus of the industry. The emergence of this new technology has brought more possibilities and opportunities to the manufacturing industry.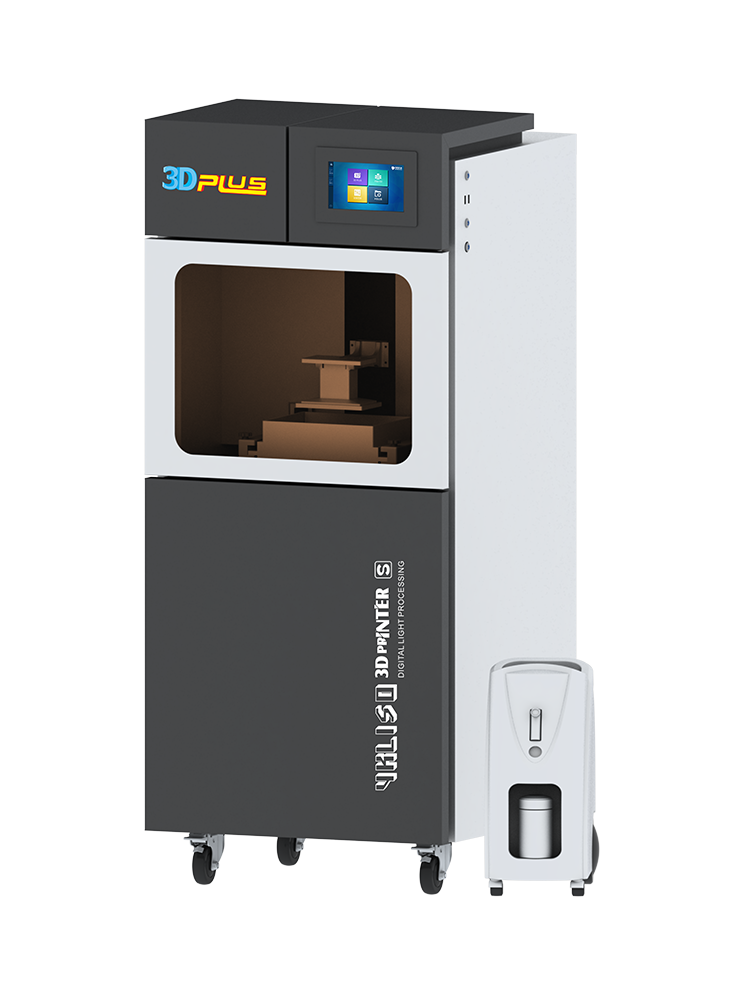 Through the Large Continuous DLP 3D Printer, the rapid production of large architectural models, artworks and high-precision small-batch parts can be realized. At the same time, it can also play an extremely important role in the fields of medical equipment, aerospace and automobile industries. A lot of practice has proved that this technology can not only simplify the production process, improve production efficiency, but also greatly reduce production costs.
Compared with the previous traditional technology, Large Continuous DLP 3D Printer has great advantages in many aspects. First of all, in the fast printing process, the Large Continuous DLP 3D Printer has extremely high precision, which can produce products with relatively accurate printing and relatively stable quality. At the same time, due to the highly automated production robot spraying plastic materials, the production efficiency and production accuracy are greatly improved.
In the production process of this Large Continuous DLP 3D Printer, workers do not need to manually remove the completed parts or parts from the printer, but have multiple covered carousels to transfer the finished product to the next processing step . The unique properties and advantages of this kind of equipment make it play a great role in industrial applications and become a sharp weapon leading new changes in intelligent manufacturing.
In short, Large Continuous DLP 3D Printer is the most advanced manufacturing technology at present, and its wide application will further improve the production efficiency and quality of enterprises and manufacturing industries, and promote the development of future intelligence. Undoubtedly, Large Continuous DLP 3D Printer will bring more unprecedented opportunities and achievements to mankind.
Keywords: Large Continuous DLP 3D Printer
---


F2 Building 6A Jintong National Industrial Park No.8 Xihu Road Wujin District Changzhou City Jiangsu Province China
---