Large Continuous DLP 3D Printer has become a hot spot in the current manufacturing industry
---
Driven by technological innovation, Large Continuous DLP 3D Printer has become a hot spot in the current manufacturing industry. Compared with the traditional production process, this equipment has made great progress in terms of work efficiency and precision. With a series of innovative applications, the commercial value of this new type of equipment is gradually emerging.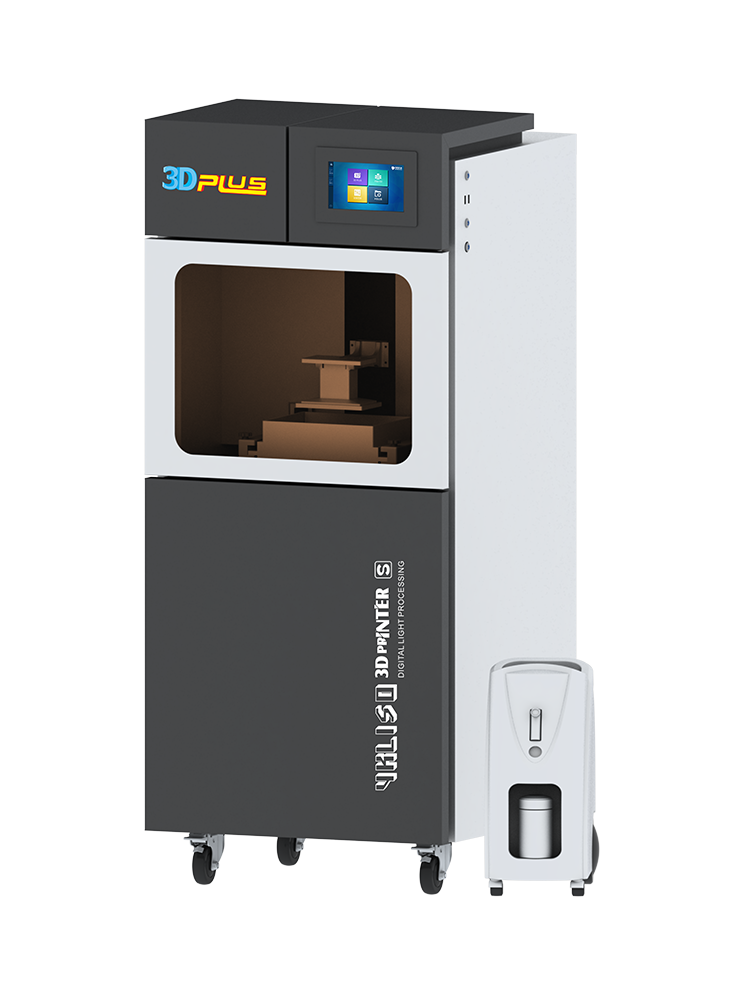 From low-cost customized production to the manufacture and repair of core components in the military industry, Large Continuous DLP 3D Printer has a variety of applications and has certain prospects. Compared with traditional mechanical manufacturing methods, the items and materials printed by Large Continuous DLP 3D Printer have higher strength, density and precision. In the product design and development stage, the manufacturing effect of the product can be truly simulated, which greatly improves the trial production efficiency of the product. At the same time, the equipment has an automatic control system, which improves production efficiency and reduces human involvement.
At the same time, Large Continuous DLP 3D Printer has also greatly saved production costs. In its production process, the integrated manufacturing process reduces the waste of materials, thereby achieving the purpose of saving costs. In enterprise production, turnaround time and cost are the most important economic indicators. As the latest technology in industrial automation production, Large Continuous DLP 3D Printer will greatly improve the production efficiency and scene response speed of enterprises, thereby increasing the profit margin of enterprises.
Finally, Large Continuous DLP 3D Printer will gradually release its huge potential in the technological revolution. With its advantages of low cost, high precision, and high production efficiency, it will replace some areas of traditional manufacturing, improve the efficiency of manual work, and promote the innovation of industrial automation. Large Continuous DLP 3D Printer will surely become an important part of commercial production, realizing the economical value maximization of cost, quality and production efficiency for modern enterprises.
Keywords: Large Continuous DLP 3D Printer
---


F2 Building 6A Jintong National Industrial Park No.8 Xihu Road Wujin District Changzhou City Jiangsu Province China
---